Take the Next 100 Days to Become the Leader You Never Had if Your MLM Sponsor Has Been Ignoring You
Maybe your sponsor was not ignoring you but they just didn't know how to lead…
We've had that experience.  Several years ago, our upline offered us absolutely NO help, then told us to hurry up and get promoted so they could retire and move to Florida… (True story).
Bet YOUR upline is not THAT bad!
Needless to say, we did not stay with that person…
But we still needed some training.
We found this incredible 100 Day Challenge and not only did we grow, but we got to meet some wonderful leaders in the process.
Take our friend Bert Bledsoe, for example.
Bert had never even been in an MLM before, and had no internet marketing experience, but by the end of the Challenge, we all voted Bert the top Challenger, and now Bert is all over the internet and has achieved massive results!
So what exactly DID Bert do that was so different from everyone else?
First of all, he decided he needed some skills and set out to educate himself by purchasing courses and systems so he could learn.   Not only did he learn, but he also took action–he actually did what he learned, especially in the Challenge.
Embrace Attraction Marketing
Bert also embraced attraction marketing.   He started reaching out to 5 of his existing Facebook friends every day.   What he did not do was talk business or "pitch" them.  He just said "hi", maybe asked a few questions; he took a genuine interest in their lives and business.  That way, they are "seeing" him and what he's doing, so when he posts something that causes them to sit up and take notice, they flock to his page to like and comment.  Some of them even seek him out to work with him!
Bert developed his Daily Method of Operation–his DMO, and you can get his exact DMO in one of the bonus training in the Challenge.
Do you have a daily plan that you follow to build your business every day? Most don't and that's why they don't have the results that Bert does.
He also learned he needed a daily accountability system when he went through the 100 Day Biz Builder Challenge. Bert realized how focusing on tracking his activity gave him the look in the mirror he needed to make appropriate changes. Even though he thought he was being productive at times, it wasn't until he started using an activity tracker, that he started to focus only on the highest leveraged income producing activities.
This was the 100-day coaching program Bert followed to become an online recruiting powerhouse. In the final week of the 100-day program, Bert even recruited 12 reps into his MLM!
He also uses this online marketing system where he learned to master attraction marketing, get daily leads for his business and recruit effortlessly into his business. Click Here Now to discover that system for yourself.
Do you feel completely alone…
Do you feel like your sponsor has been ignoring you?…
Or they told you to hurry up and get promoted so they could retire and move to Florida….
Now imagine finally getting the hand-holding, coaching, and attention you've been begging for over the next 100 days to create ultimate freedom with Your business…
Don't worry about upsetting your upline, you can study in the privacy of your own home and they don't even need to know.  Or maybe YOU want to be the leader who helps their team grow.  With this system and training, you can learn how to lead them so they will want to stay with you and grow with you.
This FREE 19-minute video tells how 200+ network marketers recently set sail on a 100 Day Journey to Freedom…
How many were able to MAKE SALES…
MAKE MONEY….For the first time ever!
Bert was one of them…his testimonial is the first video right under the top video.
Once you own the 100 Day Business Builder Challenge, you can go back over and over if there is anything you need to revisit or just to learn it better.  It's Yours to keep!
Leave a comment below and share this post if you took anything of value from it, "Has Your MLM/NWM Sponsor Been Ignoring You?"
Posted by Terri
P.S. Watch this video as one of the trainers in the 100 Day Challenge was able to FIRE HIS BOSS and is now Living the Dream because of his success in this industry.
RECRUIT MORE - EARN MORE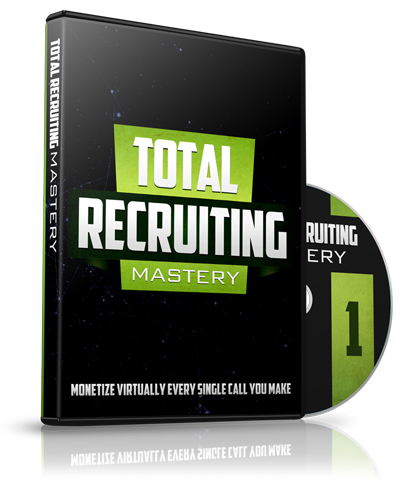 FREE Training: How a 7-Figure Earner made his first $100,019.32 with his Online Business - Prospecting Secrets Revealed!