Calling Your Leads and Knowing What To Say To Them
Ever wonder what the difference is between someone who sponsors a couple of prospects a month (or even a year)…and someone who can sponsor 1,277 people into one business in that same time frame (in a side business –not their main MLM, BTW).  Here's the secret–getting on the phone and calling your leads, then knowing exactly what to say!!…
Yes prospecting.
Most people never even have the nerve to get on the phone…and that's because they don't know what the heck to say.
Makes sense right?
Well that won't be a problem for YOU anymore because of this short interview with a world-class network marketing recruiter…
Listen to him answer 3 eye-opening questions about recruiting that will forever change your marketing "game"…
In the interview, he share this quick scenario…
You and I end up with the same prospect on our lists (you're not fooling yourself by pretending that your leads are only on your list are you?)…
Let's call this lead Fred…
He comes to my squeeze page first, and I do an awesome job to get him to sign up. But later that same day Fred ends up on YOUR list too.
Only about ½ hour later (or even the next day)… while I've only sent him a welcome email… YOU give Fred a call.
Not only do you call him, you ask all of the right questions…
You dig deep down into Fred's core problems, struggles, and desires.
You steer Fred throughout the conversation making him eventually realize that YOU can absolutely solve the problems that he's having with his business.
Over the next couple of days I'm wondering why the heck Fred isn't opening my emails.
YOU are getting Fred started on the right track in YOUR business opportunity.
That scenario happens every single day in our industry…only you may not even realize it's happening.
Want to know how to make it happen for YOUR business starting with your very next lead?
Find out what my friend Bill…a MASTER RECRUITER on this interview does on every single phone call to engineer these kinds of results.
Listen to the interview where he gives up the secrets of calling your leads.
In fact…at 27:32 minutes he gives you his exact script. All for FREE!!
The Importance of Calling Your Leads
If you're not getting on the phone with your leads… you're leaving tons of sign-ups to other marketers who will.
Knowing what to say, when to say it, and HOW to say it is key to smashing home runs with your home business over and over again.
Bill will tell you how he does it to the tune of 1,277 in just one of the opportunities that he's in.
If you find it helpful, you can purchase the first module in his Prospecting Playbook for only $7.
Posted by Terri
If you find value in "Calling Your Leads Gives You A Massive Edge in YOUR Home Business …"
P.S. If your upline does not have a step-by-step blueprint of ONLINE marketing success, this video is for YOU (Unless you already have too many leads)–Click here for instant access.
GET LEADS FOR YOUR BUSINESS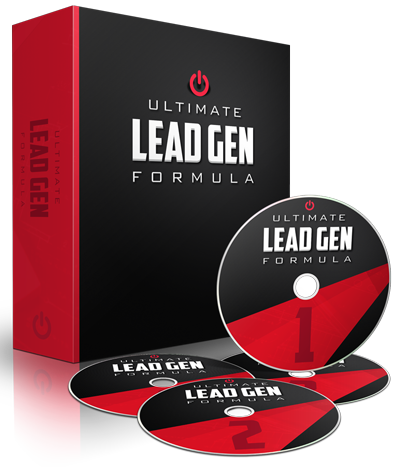 Get 30+ Quality Leads PER DAY for ANY Business: High-Converting Sales Funnels & Top-Secret Lead-Gen Strategies EXPOSED