On the Road for Two Live Events
We hadn't taken a real vacation for years and when this opportunity arose, we jumped at it.  We're empty-nesters and thought it would be fun.  Our primary MLM company and our lead generating and marketing training company, called MLSP (My Lead System Pro)–they not only teach you how to get leads but they also develop leaders in the industry– were both having their annual conventions a week apart.
Not only that, the first was in Florida and my brother lives there.  The second was in Texas and Bill's sister lived there.  Perfect opportunity to not only take in the great business weekends but also visit our siblings.
Last summer we took a trip to TWO live events that were back to back weekends in August.
Our first event was in Orlando, Florida for our company event.  We got to see the NASA Astronauts, Mark and Scott Kelly.  That was exciting, but even more exciting for me was meeting Jacqui McCoy, winner of one to the Extreme Makeovers, Weightloss Edition.
Jacqui lost 200 pounds in a year and then got hooked up with our company after she started gaining the weight back and had to take it off again.  Here's Jacqui's story.
After Orlando, we went to Daytona Beach because Bill wanted to see the ocean for the first time.  That was one of the highlights of our trip for Bill–truly living the dream.
Then we had a pleasant drive through the Florida countryside on our way to see my brother and his wife in Gainsville.
After a few days there, we were on our way again, next to Austin Texas for our other convention.  Our first over night was in New Orleans, but we were denied the enjoyment of tourists because it rained…I should say poured.  Almost the whole trip from Florida to Texas was a deluge.
Once we got to Texas though, the weather was clear again and we spent the night in San Antonio so we could go see the Alamo the next day before heading to Austin.
Living the Dream at Live the Dream
While in Austin, we attended the Live the Dream event, hosted by MyLeadSystemPro, which is their annual event.  This August will be their 8th.  Check it out Here LTD8.
If you're trying to learn how to brand yourself online and generate leads, MLSP is where a lot of top earners got their start.  It's a step-by-step marketing system that teaches you in video tutorials exactly how to start online marketing and develop your brand.
It was an amazing weekend and just the shot in the arm we needed.  Lives are changed at the Live the Dream Events.
As you can see, we were able to get our pictures taken with some of the leaders in the industry who are also living the dream.
A Special Visit
Once we left Austin, we headed to Bill's sister's in Breckenridge Texas.  A place where you have to be going there to get there.  We had a lovely visit with her and I even recorded Bill and his sister talking about "old times", not knowing that in two weeks she would be gone.  We were the last family members to visit her and she had a massive heart attack two weeks later on Labor Day and was gone, or, as I like to say, she was promoted because we know we will see her again.
After Breckenridge, we headed back to Wisconsin.  It was an epic trip for us, and a lot of fun.  If you are not attending live events for your company, I highly recommend that you do, especially THIS EVENT that will help you to reach all the success you were promised in YOUR company, no matter what it is.
Posted by Terri
Leave a comment and share this post if you found value, "Living the Dream"
P.S. If your upline does not have a step-by-step blueprint of ONLINE marketing success, this video is for YOU (Unless you already have too many leads)–Click here for instant access.

RECRUIT MORE - EARN MORE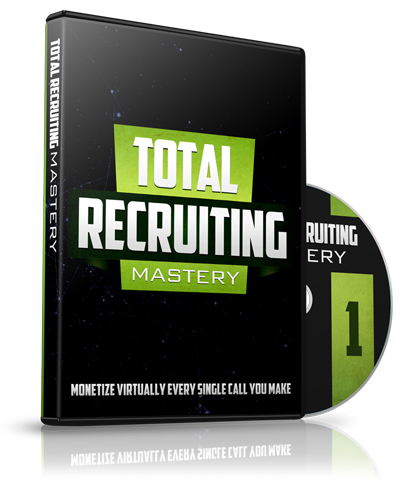 FREE Training: How a 7-Figure Earner made his first $100,019.32 with his Online Business - Prospecting Secrets Revealed!