How to Alienate People, or How to NOT Alienate People
When you are seriously growing your business, especially when you are new, you need to be aware of something.
When you get all excited about learning new things and working on your personal development, not to mention all the new things about your products or services you offer, you need to be cautious of trying to get your family and friends on board with your vision.
If you do, maybe even go a little overboard, you may experience backlash from them.
After all, your upline may have told you to go to everyone you know and if they don't jump in with you, they might even tell you to cut some of these people out of your life because they are just being negative and might hold you back.
Truthfully, there are some people you may need to limit your time with if they are really negative or are actually trying to ruin your dreams, but…
Most likely they did not see what you saw when your business was presented to them….they didn't hear the angels singing or bells ringing or that wonderful warm gush YOU felt when you finally saw a way out of your lack or the new future you envisioned.
Warning: don't try to get them on board with your vision…
This may go against what you've been taught, but your loved ones just want the same you you've always been.
So my advice for you is to just be that person to them…
If your spouse is used to doing something fun on Saturday and all of a sudden now you need to be going to a meeting.  Or you don't watch TV with them any more…
Be patient with them.
Maybe set aside an hour of TV per week that you can share with them…
If your mom was used to cooking or baking all kinds of goodies for you because that's how she expressed her love, don't just stop eating them because you are now on a special program to lose weight or get healthier that you are promoting from your company…
Instead eat some of it and go back on your plan right away after you leave her place.  If she insists you take some home, find someone to share it with or just give it away.
See things from their perspective
If these are people you love and respect, you need to see things from their perspective.
Be the person you used to be for your friends and family and let them come to see the new you over time as you change.  They will come around if you are consistent.
After all, it YOU who have changed.  They want the person they knew before you started your exciting journey.  If you try to get them on board with the new you too quickly, that just may be asking for trouble.
Many people in this industry create their own struggle and failure which will knock them out of the game by trying to change everyone around them as they are changing.
They might even end up in the NFL–No Friends Left club as all their friends and family start avoiding them or un-friending them on social media.
It doesn't work like that.  Be patient with them and love them like you always have. In the end, they'll respect you for your growth and probably celebrate it with you.
If they are not totally negative and want to support you but your business would not be a good fit for them, ask if they would be willing to help you out by trying your products or service you offer.
Then be sure to follow up and get their feedback.  They might end up being a long-term customer for you.
I'd like to know your thoughts on this.  Leave a comment and let me know, ok?
Posted by Terri
Leave a comment and share this post if you found value, "How Not To Alienate Your Family and Friends"
P.S. The live monthly Mentorship Call is the third Thursday of every month, why not get in now and listen to the archives and then go on live this month?  If you decide it's not for you, just let them know you want to cancel and get your money back…you'll have 30 days. Hint: why not bring along 3 of your team members and get yours paid for?  Here's the link to GET IN.
RECRUIT MORE - EARN MORE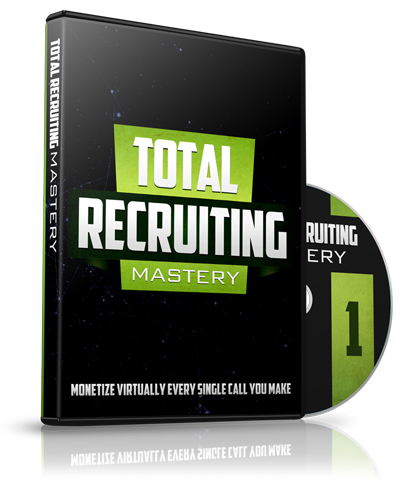 FREE Training: How a 7-Figure Earner made his first $100,019.32 with his Online Business - Prospecting Secrets Revealed!