Playing the Blame Game
Do you ever play (or do you know someone who plays) the blame game?
You know, where everything wrong is always someone else's fault.  They don't like to take personal responsibility for anything.
Why not be thankful instead?  Even if something didn't go the way you planned it, why not find a reason to be thankful anyway?
Maybe you had set a goal to reach a certain leadership level by a certain time and you worked really hard at it, but just didn't quite make it.  Are you going to trash it all and be left with nothing?  Or are you going to be grateful for all you did accomplish and what you learned in the process?  Isn't it said that it's better to aim high even if you don't quite reach the goal than to aim really low and make it.  You will be better off when you end up at the higher destination.
Sometimes hitting the target is not in your skills but in your mindset.  Maybe deep down you don't feel as though you deserve it.  That's where you could use some help in enriching your mindset.
Be Grateful
Let me tell you what I'm tankful for.  It's the Monthly Mentorship Files called The Deep Abyss.  I believe it's one of the best investments you will ever make.  You really won't get too far in your business if you don't work on your personal development.
There's a live call once a month on the 3rd Thursday, but they are all recorded and when you join the Deep Abyss, you will have access to all the recordings that have been done from when it started, so the value is increasing all the time.  There's even a private Facebook group for everyone who joins, so you can connect and bounce ideas off the other members in there.
Here's a sample of some of the topics that have been covered:
Rising above rejection
I will not be denied (success in my business)
Your Declaration of Independence against your own mediocrity
Fight for Your Focus
Like a Rock
And much more, plus more are being added every month.
Now this is not for everyone, but you can take it for a test ride and if you don't think it's the right place for you to grow your mindset, you can cancel and get your money back.
Watch my video on Facebook how to Fix Your Mindset with Mentorship. At the time of this video, the call was going to be about Rising Above Rejection. 
Think about it…
Isn't your business and life success worth more than $1 per day?  This is only $25 for a whole month, and if you cancel before 30 days, you get your money back.  (Can cancel any time after that too).
Want to help your team grow too?  Just 3 of them who join you in the Deep Abyss will pay for yours.
Posted by Terri
Like, comment and share "Rise Above the Blame Game"  if you found value.
P.S. Need more leads for your business?  Why not go live?  Here's how:
LEADS WITH FACEBOOK LIVE!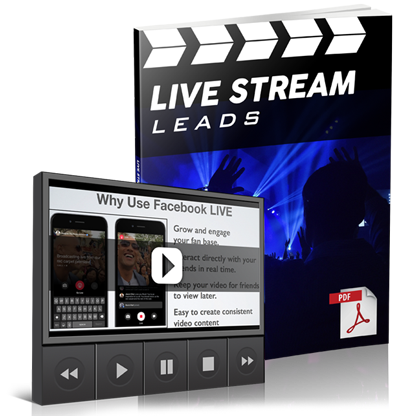 Discover the #1 fastest way to get 'Likes' on your fan page, create content for your blog, and engage your fans.