Need to improve your productivity?
Your top priority in being involved with your own home business is to be successful. Are your old daily habits killing that success?
In order to be more productive, you need to build new habits to help you get the most out of your time and to be organized.
Here are three of the most important productivity secrets or habits of successful people.
1. Be an early riser– go to bed early.
You may have had a time in your life when you were able to stay up late into the night–or early the next morning–in order to get things done.
There have been studies done that show that each hour of sleep you get BEFORE midnight is equal to two hours after midnight.
Creating a habit of going to bed at the same time and getting up at the same time every day is going to increase your productivity, and early risers really do have a distinct advantage when it comes to mental clarity, acuity and energy.
Simply put: waking up early works better than any other strategy for becoming more productive. But you have to make sure you get enough sleep to back it up. So get to bed!
Be your own parent on this one, enforce it ruthlessly. Maybe even put a calendar near your bed and give yourself a star when you go to bed on time and another when you get up on time.
If it seems like there are never enough hours in the day to get everything done, you may find that tapping into the power of mornings–when there are usually less demands–might just be the key you need for your productivity.
Here are a couple of other reasons getting up early will benefit you:
Less distractions.  As a home business owner, your day will fill up fast.  If you wait until later in the day to do something that is important to you, you may just push it off until tomorrow, or not do it at all.
More willpower.  Even if you aren't a "morning person", you may have more willpower and resolve to tackle something earlier rather than later.
Set a positive tone for your day.  Waking up late starts you day off with stress and failure, and makes you more likely to forget something important.  When you wake up earlier, you start your day with a happier tone and a victory. You are much more likely to keep that productive tone throughout your day.
2. Start  the day with a clear focus or intention.
Start your day with a clear idea of what you want to get done.
You don't want to wake up to missed calls, text messages and emails, do you?  When you get up earlier and plan your day–maybe even plan it the night before–you will be able to feel more in control and less stressed.
You could take a few minutes to breath deeply–even just 10 slow, controlled breaths–and think about your main objectives for the day.  Then get moving. You will be amazed at how it feels to have those few moments to yourself before you get into gear.
3. Physical activity.
This is key to keeping you physically and emotionally healthy.  Find a workout or make a plan to go the the gym that you can do consistently–whether you feel like it or not.  You just may find you acquire the mental energy and desire after you are working out.
The daily habit of a workout gives you stability in your schedule and can help you keep on track for getting your other tasks completed.
You can consider these habits to be a long-term investment into your business.  They won't be easy to integrate at first, but you are not healthy….you can't have a healthy business either.
Are you making this #1 Productivity Killing Mistake? The top home business earners NEVER do this. This video tells all: CLICK HERE
Like and share this if you found value: "Three Top Daily Habits of Productive People"
Posted by Terri
P.S. Success leaves clues and our most successful friends all follow the Top Earner 5-Step Profit Blueprint. Click here and you'll be taken to a FREE 19-minute video which reveals the EXACT blueprint you can swipe to generate leads to build your business…unless you have too many leads already!
GET LEADS FOR YOUR BUSINESS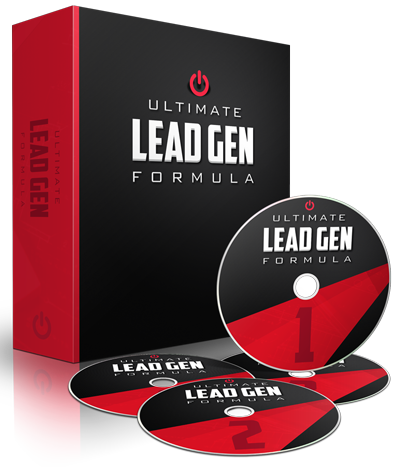 Get 30+ Quality Leads PER DAY for ANY Business: High-Converting Sales Funnels & Top-Secret Lead-Gen Strategies EXPOSED