Help for your follow-up.
Do you have a Customer Relationship Manager, or CRM for short? Before it came out,  I was always misplacing the sticky notes and business cards that I had collected of the people I was supposed to get back to.
I have to admit, I'm not the most organized person in the world.  When I would get leads and prospects coming to me, and even though they showed interest… I often totally forgot to get back to them. Or I'd forget all together where we even left off in the first place.
Do you need sales to survive?
Whether you sell real estate, insurance, vehicles, or network marketing opportunities or products (or anything in between) then you MUST build and keep relationships with your prospects. It's vital.
The first thing I noticed was how simple and easy to use it was and I could even put my personal notes in under each person.  Our industry is all about the relationships that we build, but how can we build relationships if we can't even organize who we spoke to, when we spoke to them last, and what we spoke to them about?
Since the CRM came out,  I no longer forget to follow up when I've set myself a task that tells me who and why to follow up with.
The best part about it, in my opinion, is that it's so simple and fool-proof and it comes free with our affiliate program that teaches you how to become an attraction marketer.  You definitely want to keep in touch with people if you profess to be an attraction marketer.
The CRM Software let's you…
* Create relationships with your prospects that you
efficiently keep alive.
* Schedule appointments that you won't forget to
follow through with… and impress your prospects
with your diligence.
* Become much more efficient with your time, which
allows you to focus on the money making actions
that you SHOULD be focusing on…
* Create a history with your prospects so that you
can go back to them and simply continue the
conversation.
If you would like more info on the CRM, go here.
You can take a test drive of the system for $10/ ten days.  If you don't think it can help you, simply get your money back. Or if you need a little more time, take a 30 day trial to dig in deeper.  Either way, I don't think you will want to give it up after you see all that's included.
Posted  by Terri.  Leave a comment and share this post if you found value, "Tired of Being Scatter Brained with Your Follow Up?"
RARE PROFIT SYSTEM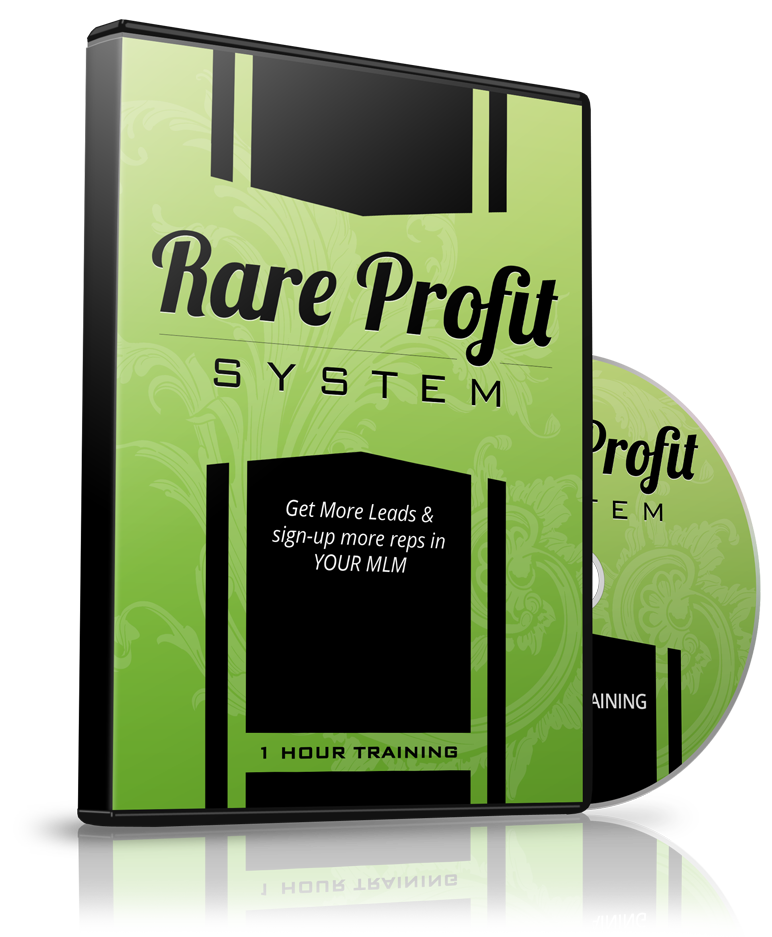 NETWORK MARKETERS: Simple System PROVEN to help you Get More Leads & sign-up more reps in YOUR MLM - See PROOF